GENERATIONS OF QUALITY BUILT ON TRUST
"MAKING A DIFFERENCE IN THE LIFE's WE HAVE THE HONOR TO SERVE"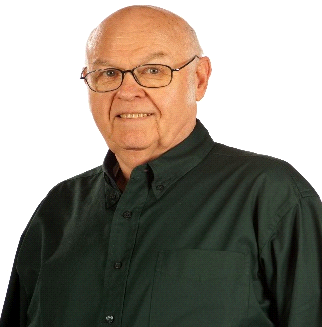 Aaron York

Aaron York's Quality Air Conditioning and Heating, Inc. was founded in July 1977 by Aaron York Sr. Aaron (Senior) was a pioneer in the heating, ventilation, air conditioning and refrigeration industry in Indianapolis.
He began this company with a philosophy that he had to earn every customers business by providing outstanding professional service with high integrity, ethics and honesty. He also had a philosophy that he had an obligation (and desire) to help anyone who wanted to get involved in the HVACR industry. It didn't matter if it was to start their own company or begin a career, he would bend over backwards to provide whatever resources he could to help them realize their dreams. Aaron truly has a servants heart and so many in our industry tell us all the time how much they appreciate what he did to and for this industry.
While not active in the day to day business that he started 40 years ago, you will still find Senior in the office every day. You will find him helping technicians with a problem, providing guidance to the leadership team, or on the phone with someone looking for guidance on HVACR training. Many things change over the years, however one thing has remained true with Senior – he loves people; he loves the HVACR industry; and he will do anything to make sure that both are successful.
In 2009 Aaron's daughter (Karen York Conover) and son-in- law (Kris) took over the ownership reins of Aaron York's Quality Air Conditioning and Heating, Inc. (dba York's Quality Air). It was always Karen and Kris' desire to carry on the legacy that Senior established. Karen and Kris have a singular driving force that drives them every day for the company – "To Make a Difference in the Life's of our Customers, our Community, our Vendors and our Employees and their families".
York's Quality Air is a certified Woman Owned Business (WBE).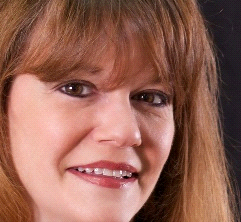 Karen (York) Conover
CEO
Karen worked with her father for over 20 years prior to purchasing the company. Anyone who knows her and her father will tell you that she got her passion for the industry and her work ethic from him. Karen grew up on the East side of Indianapolis and attended Warren Central high School where she was a proud member of the singing Madrigals. Karen's love of music has remained her passion throughout her life. She has been active in her church praise and worship team, leading children's choir and when time allows piano/voice lessons. Karen recently fulfilled a dream when she purchased a 19th century Weber grand piano and when she isn't fishing ("her happy place") she enjoys playing. If you ask any of the employees, vendors, postal carrier and even delivery people what is Karen most known for; and they all would say her incredible cooking skills. She enjoys making sure everyone has a good wholesome meal. I'm sure she would say "stop by and have lunch with us sometime".
Kris Conover
President
Prior to purchasing the company, Kris spent nearly 30 years working for a family owned engineering company. This is where Kris was exposed to the teachings on Servant Leadership. This leadership style was one that fit his personal beliefs and is the foundation for his leadership style to this day. He believes that in order to lead you must first serve. And as such, you will often find Kris in the field working side by side with the team. He enjoys learning and believes that knowledge comes from doing. Kris grew up in Shelbyville, Indiana where he graduated high school. He later attended college to become an Architect, which he quickly realized was not where is passion was. He was fortunate enough to be able to find his passion working for the family owned engineering company which empowered its people to be all they could be. This is where he found his true passion in servant leadership. Kris enjoys mentoring, and helping others to become everything they desire. He enjoys endurance athletics and is active in his church serving in the men's ministry as well as the children's church.